Discover more from FFFUTURES
Notes about future scenarios, extended realities, and art definitely not made by Cylons
The future of dying well through VR
FFFUTURES #6, September 22, 2020
FFFUTURES shares notes relevant to minds building future scenarios and extended realities. If you'd like to sign up, you can do it here.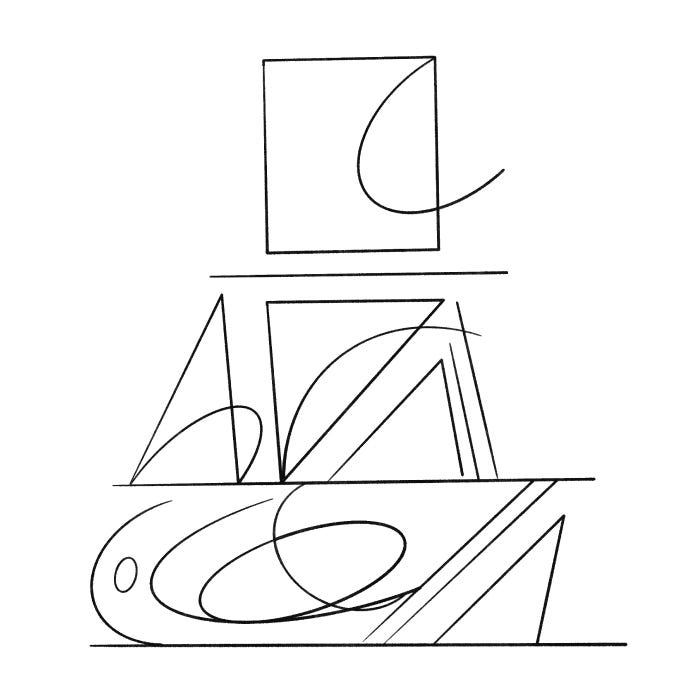 REACHING VIRTUAL NIRVANA
We never know what something will end up becoming. 
VR is characterized by having ups and downs. In the beginning, its primary use case was training and simulation in the US military. Then, in the 90's it came back in the form of VR Arcades. At the start of the 2010s, researchers and hobbyists focused on entertainment to satisfy gamers in the 18 to 40yo market. 
Who would've thought that assisted suicide and psychedelic euthanasia were the real VR killer apps? (No pun intended). The real booming market was found in people looking for a dignified death. 
A decade after the ending of the Third Pandemic Wave, societies in which euthanasia was already a valid option for patients became pioneers in incorporating VR experiences to the closure process. 
PontemVR, the startup created in Belgium by Zoe Akinde and Igor Polyakov (after the now-infamous Facebook exodus), was the leader in this space. It didn't take long before their slogan, "A bridge to the other side," was all over the media as a curiosity of a new type of European entertainment.
The United States did not embrace this approach on a national scale. But Colorado was one of the few states that passed laws that permitted PontemVR to operate in its cities. My grandfather moved to Colorado during the hearings. He didn't wait for the bill to pass because he knew it was going to be passed.
Last night he crossed The Bridge, surrounded by family and the group of physicians and technicians from Pontem. 
There are many scenarios (or bridges) to pick from. Each one is aligned with the beliefs and expectations of the major religions. But my grandfather didn't choose any of them; he didn't even take a look at the Religion category. He picked one that simulates the body merging with the cosmos. 
I now know that's the way I want to go.
---
👁️
Omnirealities
Alcove for Oculus Quest entertains pandemic-bound seniors with VR
MyndVR is a VR platform designed for use by elderly people, giving them a raft of content to enjoy, like a Frank Sinatra tribute show.
"The ease-of-use with HTC Vive's Focus enhances the user-experience and helps provide a world of immersive content for seniors who are no longer able to physically travel," co-founder Chris Brickler said in a prepared statement. "We are lifting the spirits of our elders and taking them far from the four walls of their care communities."
I definitely want to follow more information, reports, and outcomes of this approach. Taking a medium that is mainly aimed at young gamers and bringing it to seniors would inadvertently create a test group for the next generation of consumers. Today's younger gamers may start to see this practice as the natural continuation of their hobby, and kick off the removal of the stigma that one has to grow out of gaming or virtual experiences.
In Facebook's official announcement of Oculus Quest 2, they highlight these three areas of focus for their upcoming strategy: Fitness, Social, and Future of Work and Productivity.
The announcement I was most intrigued by was Infinite Office. The concept video shows a woman going through a back and forth of messages, making adjustments on a design document. It looked great, and it shows promise. But I'm still not sure how this would feel, is it really usable for long sessions?
Here's what I'd recommend to follow up more closely about Infinite Office in the months ahead: Ergonomics, UI of working documents, navigation flows, interaction patterns, and the communications/chat layer on top of it all.
---
🔮 Future Scenarios
Going out on a high: The doctor advocating LSD for the dying
Although this article is from December 2018, the topic is relevant to this issue.
"So to be perfectly grammatically correct and to be absolutely legit, let's focus on the adverbs and the adjectives, since what we're really talking about is Dying Well."
In the previous issue, I talked about the potential of nanobots and xenobots injected into our bloodstream to deliver medication. It's somewhat eerie to consider whether that approach can be combined with the idea of regulating LSD for the dying, and even beyond that, to orchestrate the process through VR to drive the experience.
---
💀
Not a Cylon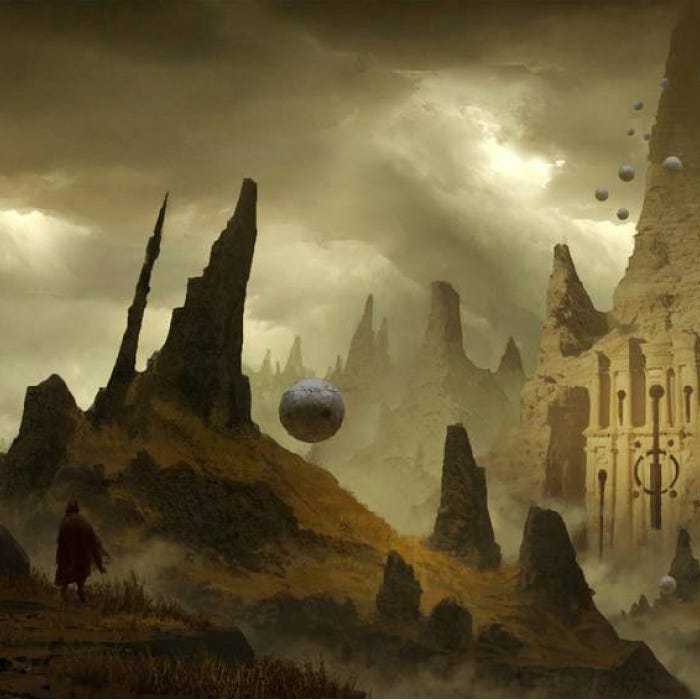 Piotr Dura, @piotr_dura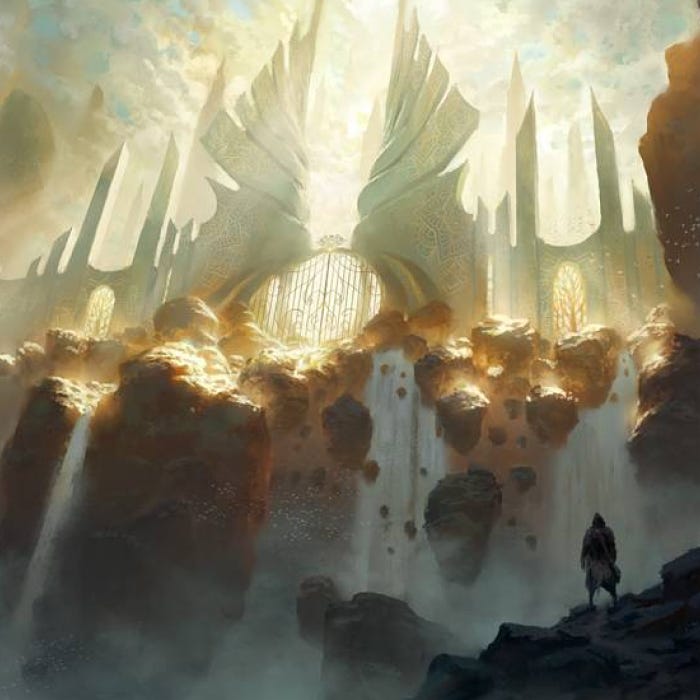 Piotr Dura, @piotr_dura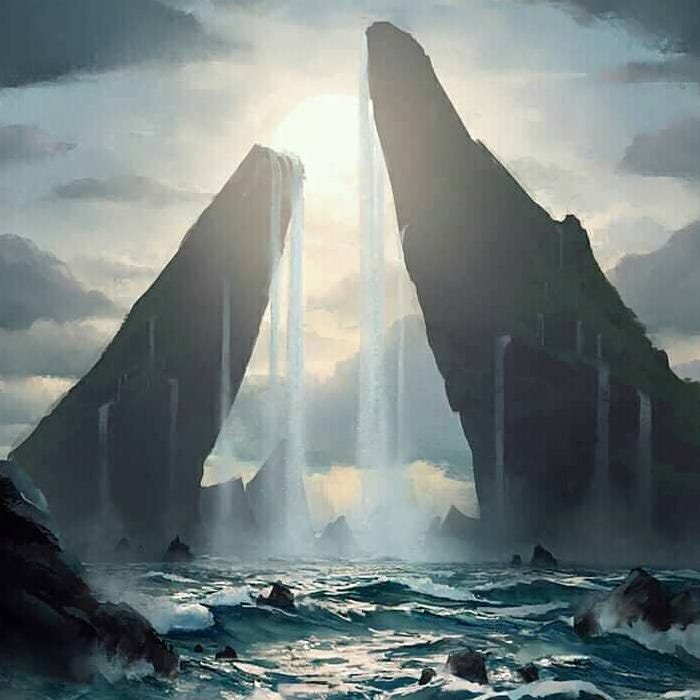 Piotr Dura, @piotr_dura
---
🧠
Common Enemy
Traffic prediction with advanced Graph Neural Networks
Researchers at DeepMind have partnered with the Google Maps team to improve the accuracy of real-time ETAs by up to 50% by using advanced machine learning techniques and Graph Neural Networks. This article is a fantastic resource that breaks down the approach and the potential of modeling systems to reduce errors in travel estimates.

---
📿
A Return to Faith
Why are people embracing astrology in an age of science?
David H Bailey, Ph.D. in mathematics from Stanford University, retired Senior Scientist from the Lawrence Berkley National Lab, writes his observations about people turning away from traditional Judeo-Christian monotheism who are embracing astrology and pseudoscientific worldview.
Humans will fill the void of belief with something. Bailey laments that science (and scientists) are losing the war for the hearts and minds of the public.
According to a 2018 Pew Research poll, 29% of U.S. adults believe in astrology, and 61% believe in at least one of the following: "spiritual energy can be located in physical things", "psychics", "reincarnation" and "astrology". Surprisingly, the percentages are substantially higher (47% and 78%, respectively) among those adults who list a religious preference "nothing in particular."
---
IN OTHER SPACES
Oculus dominated the news in VR this week. This is a collection of case studies of VR in the workplace. What's relevant here is to get to see scenarios in which VR is being applied, and how companies are communicating their experiences.
---
Are you hacking with futures and other realities? Do you have comments, stories, or suggestions? I'd like to hear from you. Reach out: heyfffutures@gmail.com
FFFUTURES shares notes relevant to minds building future scenarios and extended realities. Join and never miss an update.