Discover more from FFFUTURES
Notes about future scenarios, extended realities, and art definitely not made by Cylons
FFFUTURES #1: Descending to the seabed in a state-of-the-art acrylic pressure hull
Also: Accelerating AI with synthetic data, Subterranean locations of worship, Black girl magic ethos, First dates on Zoom, and more ~
FFFUTURES shares notes relevant to minds building future scenarios and extended realities. If you'd like to sign up, you can do it here.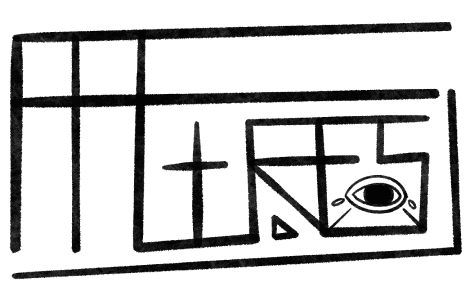 AUGMENTED JUNG
I didn't use to give too much thought to recurring dreams. I remember having them since I was a child, I remember identifying some patterns here and there. Still, I didn't use to give it a second thought… until I moved to Seattle five years ago.
Water is the most recurring element in my dreams. After a few years of living in Seattle, I noticed the water was hosting my dreams so much it surpassed the number of appearances Steve Martin had on SNL. That's when I started to pay attention.
My dreams present many variations of interactions with water. But I don't drown, I never drown: The city drowns.
I see the water rise and start covering buildings in Seattle Downtown.

Sometimes I see people playing on a beach, and then we're all underwater.

I see monumental whales pass me by while I'm floating, just watching them.

I'm hiking on a mountain, and I see streams of water that lead to houses, those houses are filled entirely with water.
There are two analysts whose names escape me (Mogutov was one?). They've been generating synthetic data from reported dreams of a control group of participants. Then they feed these data to AI and ML models. They're testing methods to predict the future patterns that will surface in dreams. Kind of AI-Driven Dream Prediction.
No idea whether they want to use this information to arrive at a potential diagnosis, they may want to accelerate a process that would take at least 18 months under the classical Jungian method.
Regardless of what a robust ML model could predict about dreams, I have a hard time seeing it synthetically deduce the meaning of water from Russian minds and expect it to apply the same to my heavily American-influenced immigrant-experienced Mexican mind.
water ≠ agua ≠ вода
Let's say that after months of dumping your data into the model, you finally have a report about your dreams. And surprisingly, the model correctly predicts the patterns that start arising in your sleep. Did the data really predict your dream patterns? Or did it ended up influencing them? Or are these the same thing?
---
👁️
Omnirealities
If our reality is a video game, does that solve the problem of evil?
Barry Dainton, writing for The Conversation:
Given the world's many and varied imperfections, if there is a creator at all, doesn't it seem more reasonable to suppose that it is of the non-divine variety? Someone more akin to the physicist hacker envisaged by Linde, or the virtual-reality programmers envisaged by Bostrom?

Maybe it was God who brought the primordial cosmos into existence and furnished it with natural laws that allowed its less-than-divine inhabitants to develop the capability of acting as world-makers in their own right, with all the moral responsibilities this brings.
ANOUSCHKA, an XR Experience Inspired by the Black Girl Magic Ethos
ANOUSCHKA is an immersive Extended Reality project about representation and the importance of having Black female characters interested in STEM projects.
Creative Director Tamara Shogaolu:
"Since I was a child, I have been yearning and dreaming to see and create a story like ANOUSCHKA, a story about a smart young Black girl raised in a world of magical Black women like those in my world. I am even more thrilled that I get the opportunity to make a story that is written by talented Black women, produced by Black women and directed by a Black woman"
The "War of Words" Taking Place in XR Technology
XR technology is exceedingly complicated. And, it's even harder to talk about when we don't all use the same terms in the same ways. This may have been a passive annoyance to you, but some communicators in the space see themselves as fighting a War of Words.
---
🔮 Future Scenarios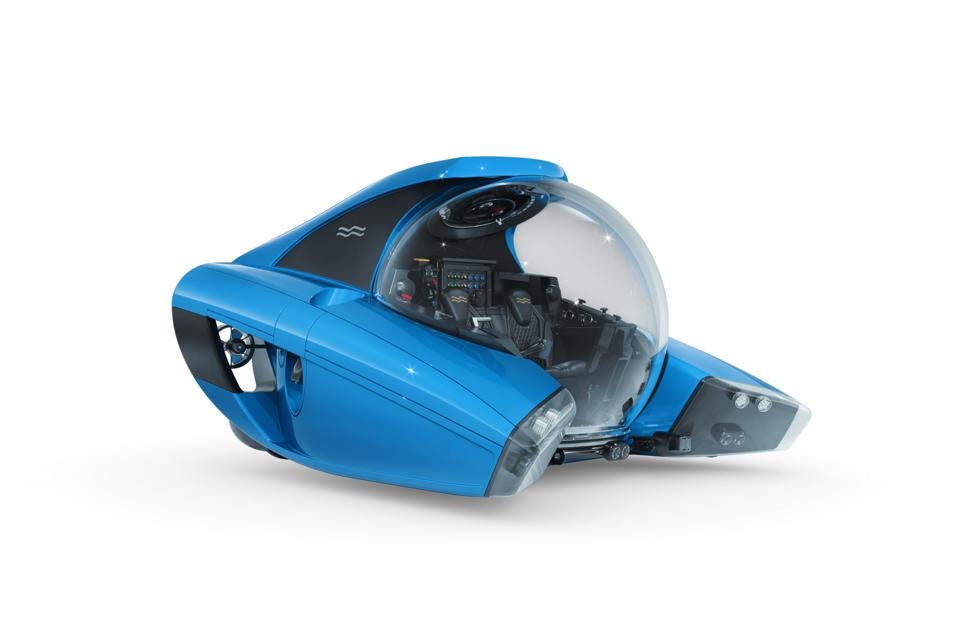 The NEMO is a submersible for personal use
U-Boat Worx, a Dutch submersible manufacturer, won a Red Dot Award for design excellence and recognition as "best of the best" in the Mobility and Transportation category. The Nemo website offers some marketing images that reminded me of classic retro-futurism art. Prices start at around $1,150,000, and U-Boat Worx offers a 12-days training course to learn to pilot your personal submarine. I wish my mind adopts this submersible for those recurring dreams I mentioned earlier.
Scenario-based simulation by Nissan to drive advanced automation
Not a pretty website, but check the Photos and Videos tabs to peek into the HumanDrive research project, a 30-month effort led by Nissan Europe and backed by the UK Government. An R&D project that looks to address a number of technological challenges surrounding autonomous vehicles.
---
💀
Not a Cylon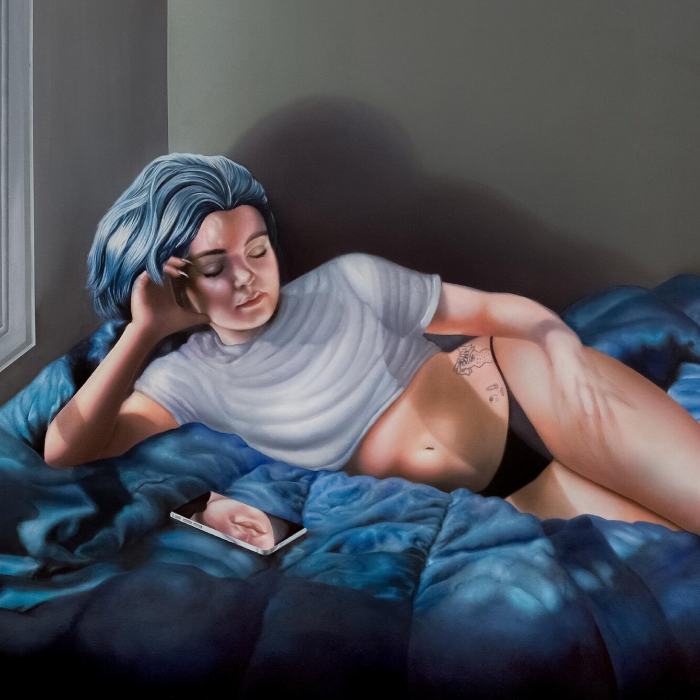 Alannah Farrell, @alannah.farrell.studio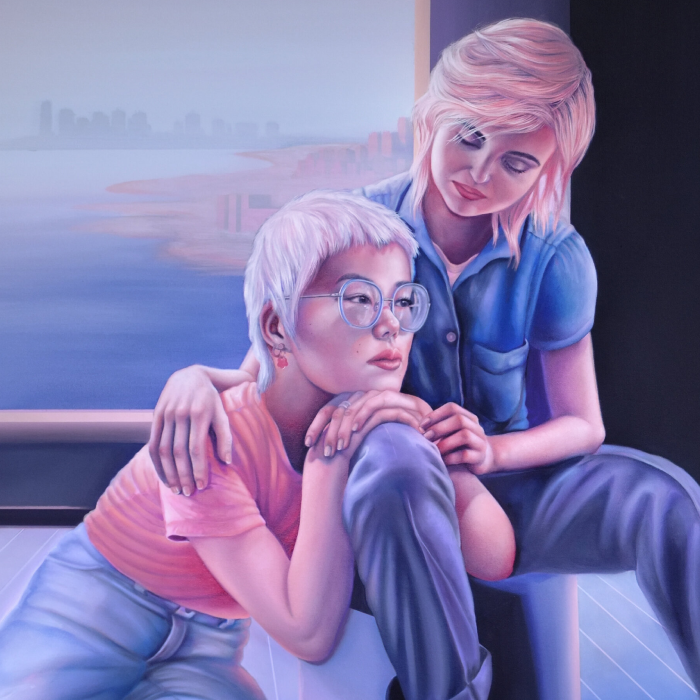 Alannah Farrell, @alannah.farrell.studio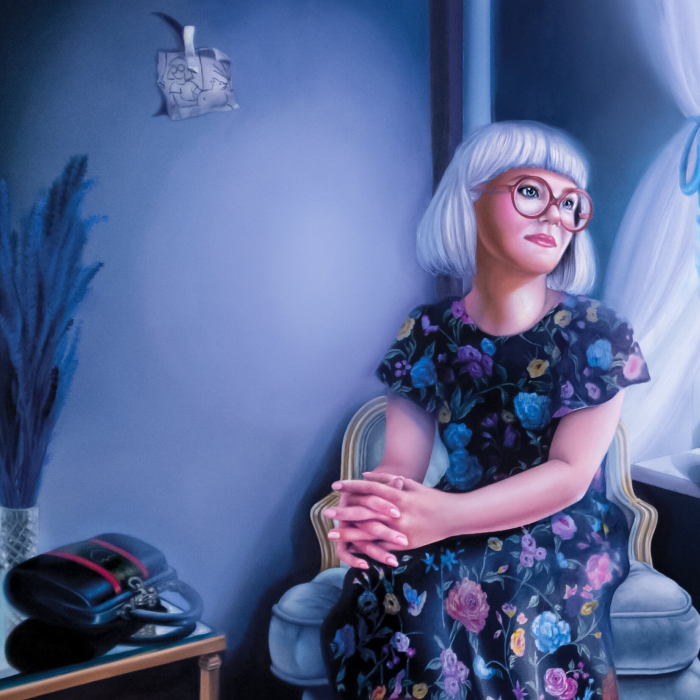 Alannah Farrell, @alannah.farrell.studio
---
🧠
Common Enemy
Accelerating AI with synthetic data
In order to test potential applications of Artificial Intelligence and Machine Learning, analysts require access to large amounts of data, ideally in a privacy-preserving manner. Synthetic data can help solve this problem.
Khaled El Emam writes:
Synthetic data is created by taking an original (real) dataset and then building a model to characterize the distributions and relationships in that data — this is called the "synthesizer." The synthesizer is typically an artificial neural network or other machine learning technique that learns these (original) data characteristics. Once that model is created, it can be used to generate synthetic data. 
Roles for Computing in Social Change
Researchers from Cornell University released a paper regarding the concerns about fairness, bias, and accountability at the core of the Computer Science field, and how computing research can serve as a diagnostic, helping to understand and measure social problems with precision and clarity.  
Abhishek Gupta, writing a summary of the paper for the Montreal AI Ethics Institute:
This paper highlights the increasing dissonance between computational and policy approaches to addressing social change. Specifically, it calls out how computational approaches are viewed as an exacerbating element to the social ills in society. But, the authors point out how computing might be utilized to focus and direct policymaking to better address social challenges.
---
📿
A Return to Faith
What are the origins of cathedrals and chapels?
Samuel L. Boyd writes about the role of cathedrals and chapels as places for worship and vessels for the display of religious iconography and art.
Until the early fourth century A.D., much of early Christian art and space for worship occurred in catacombs – subterranean locations where Christians would bury members of their community.

With imperial backing, Christians began to build their places of worship, known as "churches" from the Greek kuriake "belonging to the lord," above ground.
---
IN OTHER SPACES
The Excitement and anxiety of a first date on Zoom – The New Yorker
Six couples experience the brave new world of dating during the coronavirus pandemic with first dates held over a video call.
AI-Generated Photos – Resource
Enhance your creative works with photos generated completely by AI. Find model images through our sorted and tagged app, or integrate images via API.
---
Are you hacking with futures and other realities? Do you have comments, stories, or suggestions? I'd like to hear from you. Reach out: heyfffutures@gmail.com

FFFUTURES shares notes relevant to minds building future scenarios and extended realities. Join and never miss an update.